R 1250 RT
From 261 490 DKK*

*The price shown is a non-binding recommendation of the manufacturer including 25% VAT and transfer costs. Modifications and mistakes reserved. If you have any questions, please speak to your BMW Motorrad Retailer.
All motorcycles are supplied only with equipment required by law (e.g. reflectors as per Euro 4 standard). BMW Motorrad Northern Europe reserves the right to alter prices and specification without notice. BMW Motorrad Northern Europe has made every effort to ensure the accuracy of information but does not accept liability for any errors or omissions. Actual configuration may differ slightly in appearance to images shown.
THE NEW BMW R 1250 RT.
Do it your way.
The new BMW R 1250 RT gives you freedom, and more of it than ever before. The variable camshaft control system BMW ShiftCam ensures superior running smoothness and comfort. For swift cornering and immense torque on the straights. The new Twin-cylinder Boxer engine and its 100 kW (136 HP) 1250 ccm engine let you effortlessly experience the countryside. And your RT is unique thanks to new individualisation options: it's your tour, it's your bike. 
THE DESIGN OF THE R 1250 RT
Your tour, your style.
A total of five colour versions ensure that your R 1250 RT is a real eye-catcher on any trip. Particularly with the two high-quality Option 719 paints.
Style Elegance
Cultivated, modern and elegant – that is the Elegance style in Manhattan metallic.
Sport style
The Sport style in Mars red metallic and dark slate metallic matt refines the RT – for confident travels and a sporty look.
Alpine white
Light and elegant: Alpine white allows you to clearly identify with the sporty side of the R 1250 RT.
Opt. 719 Stardust metallic
Feisty and always ready to take on the challenge of the next trip: that's the character of your R 1250 RT in the new Option 719 Stardust metallic.
Opt. 719 – Blue planet metallic/Ivory
Cultivated, relaxed and full of power: the R 1250 RT with the new Option 719 Blue planet metallic/Ivory is guaranteed to impress on any trip.
3 years warranty.
Ride on & on & on. We`re giving you an extra year. 
Now there's a 3-year warranty on all motorcycles.
266
kg max. load (with standard equipment)
BMW R 1250 RT before sunrise
Twin-cylinder Boxer engine
Built for touring.
Built for touring.
Anticipation and excitement are the most beautiful companions on any tour. With the start of your R 1250 RT, you can feel the superior qualities of the Twin-cylinder Boxer engine. Its performance and enhancement in character of runningfascinate in every engine speed range: the variable camshaft control BMW ShiftCam ensures a smooth unleashing of power throughout the entire engine speed range and boosts your control. Thanks to more cubic capacityand more power with more efficiency, your riding pleasure intensifies mile upon mile. The high torque curve, the elasticity and the irresistible power with fewer gear changes quickly become indispensable companions. 

+ Read more
Experience the sound of the new R 1250 RT
Dynamic Brake Control.
Dynamic Brake Control.
DBC assists you in emergency braking by counteracting the often unwanted gas operation in such an exceptional situation: a control intervention reduces engine torque and at the same time the system increases the braking power at the rear wheel. This results in increased safety and optimal use of braking power to stabilise your bike and shorten the braking distance. For a feeling of supreme confidence when touring. 

+ Read more
THE HIGHLIGHTS OF THE R 1250 RT
Dynamic ESA of the latest generation.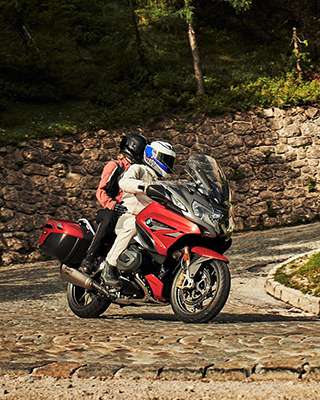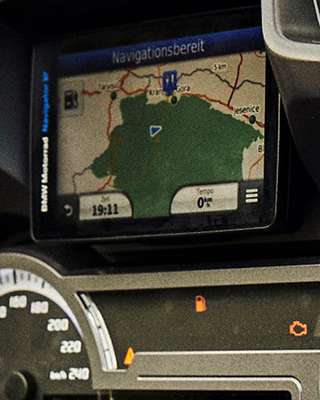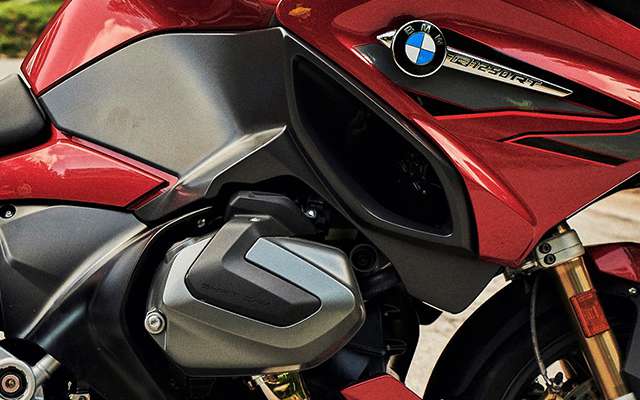 The daytime running light.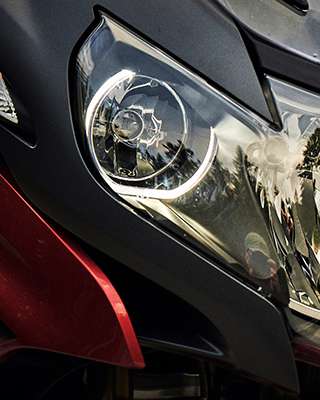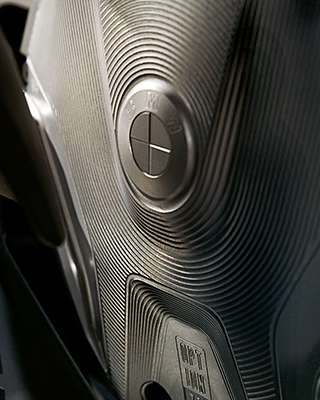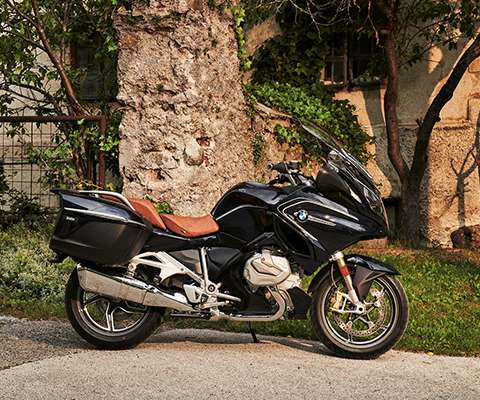 Intelligent emergency call ECALL.